A kind of daily build measure learn loop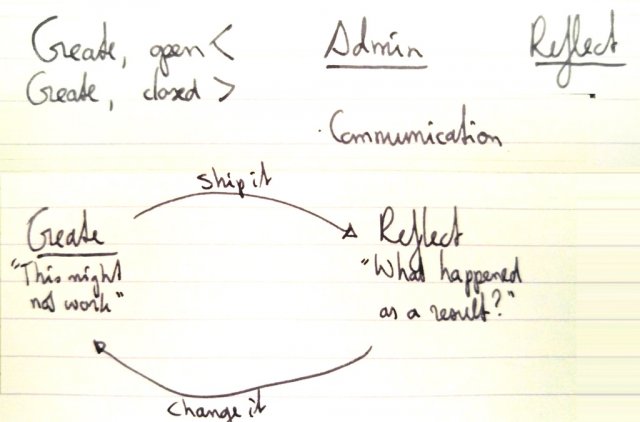 Spent some time today trying to bring some related strands together on productivity and creative work and scheduling my work day.
John Cleese on How to be Creative, where he makes between two modes for creative work: open and closed.
Austin Kleon on < a href="https://www.thegreatdiscontent.com/interview/austin-kleon">creative work in the morning, admin in the afternoon
Similar daily scheduling thoughts by Garrick van Buren
And applying that to GTD contexts because tools like smart phones make @phone, @email, @online useless distinctions. Maybe better to use contexts to create these more high level distinctions between types of work.
For now I arrived at Create (open), Create (closed), Admin and Reflect. In that order. Hence, publishing blog posts in the evening so far!